Residential – Save with Ameya Solar provider
Benefits:
Control energy costs
Save money – Solar energy cost less than the energy from DISCOMS
Help the environment – Solar creates 91% less CO2 pollution than natural gas and 96% less CO2 than coal
Energy independence – Solar provides unlimited, reliable source of energy
5 Easy steps to go solar
Solar consultation – We will study to see if solar is right for you and create a free quote based on your energy usage and irradiation at the location
Agreement
System design – We will visit your home to examine the feasibility and take measurements. Our engineers will design a custom system to meet your energy needs
Installation – Most solar installation take one day. Our well trained Team handled every thing.
Activation – Once the utility gives approval, you can start generating your own clean, renewable energy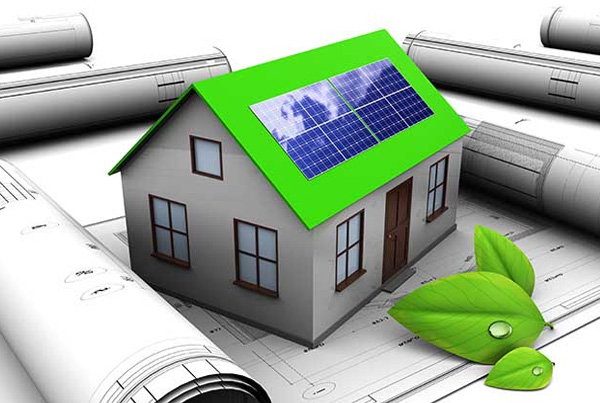 ---
Off-Grid Solar System
Solar panels are installed on roof of house/ vehicles/ Cabins where they generate energy from sun
The energy flows from the panels to charge controller that regulates the amount of energy accepted into a battery.
The battery can directly power devices that use DC power or the power can be converted to AC power for other devices using an inverter.
Benefits:
Off-Grid solar systems provide power to few devices such as lights, TV, refrigerators etc, at remote locations where there is no access to electricity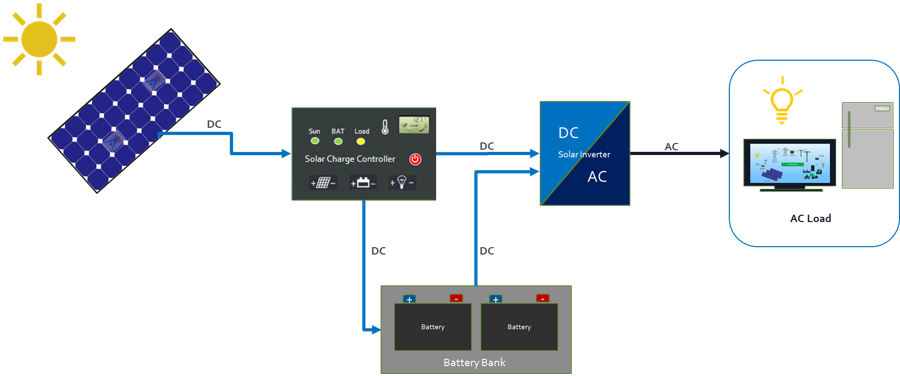 ---
Grid Tied Solar System
Solar equipment is installed on the roof of the home or business
The panels generate energy that is fed directly to the DISCOMS/Power company
The power company/ DISCOMs credits the home or business owner for the energy on the electricity bill. The power fed back into the grid will make your meter to run backwards.
Benefits:
Grid Tied solar systems reduce your monthly bill from DISCOMs/power company